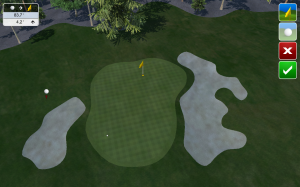 The golf simulator technology at GOFIN Dorion.
TRUTRAC is one of the most advanced golf simulator technology at this moment. One set of sensors are placed at the starting position in order to monitor you club swing and the hit of the ball. Others are placed on each side and on top of the golf simulator in order to sense the ball trajectory and speed.
The E6 GOLF software, from TRUGOLF, a leader in this field, is specifically designed for high-end golf simulators. It calculates instantaneously all parameters in order to display without delay your ball on the screen.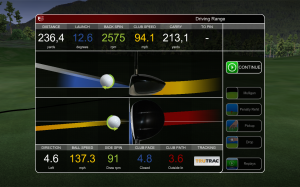 TRUGOLF makes a point to integrate realism in all facets of the software: balls do not bounce the same way on the fairway or deep grass or on the trunk of a tree of its branches.
GOLFIN Dorion invested in the latest golf simulator technology software, the E6 GOLF 1.6, released in 2015 so you get the latest and greatest of what is available. See a TruGolf video here.