Golf Lessons
Be ready for the next outdoor golf season.  Improve your swing.  Get more distance.  Reduce your spread.  Or learn golf from the basics.
A good swing is easier than a complexe one...
Winter is the perfect timing to take golf lessons.  It gives time to assimilate the new techniques before using them outside.
Lessons on golf simulators give a better feedback to the participant, see the complete ball trajectory and important stats : club face and club path, launch angle, carry and total distances, ...
You would like individual lessons or in bigger groups?  No problem.  Contact us and we'll make it right for you.
Organise a social event for your company.  The lessons can be configured for your number of participants, schedule and budget.  This is an excellent way to bring employees together in a fun activity.  No need to be an expert golfer.  All will leave with something they've learned.
We rent clubs on site.
Individual lessons from $95 tx in.
Duo (2 participants sharing the coach but with each their own simulator) starting at $75 tx in /pers.
Michel Dubord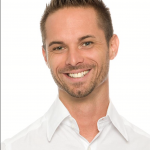 CPGA Certified
It all started when I was young when I played hockey. From the first moment I knew I wanted to become a professional athlete. After playing elite hockey and playing several sports, my dad enrolled us in golf courses as a Christmas present just after I was 20 years old.
The passion of golf has seized me. In my first season I played in the mid-eighties. My coach told me that if I continued to play well and practice I could become a golf pro. It did not get into the ears of a deaf person. I became a CPGA professional three years later, when I was 23 years old.
Over the years, I have developed a passion for teaching and a desire to refine my knowledge by adding related professions including massage therapy and personal training. With these 3 areas it allows me to help my clients to another level and not only the golf technique. I adapt my teaching according to the morphology and physical abilities of my client. While offering him the possibility of a physical training program adapted to his abilities and objectives.
Golf Lesson in Vaudreuil-Dorion @ GOLFIN Dorion